Clipstone Colliery 5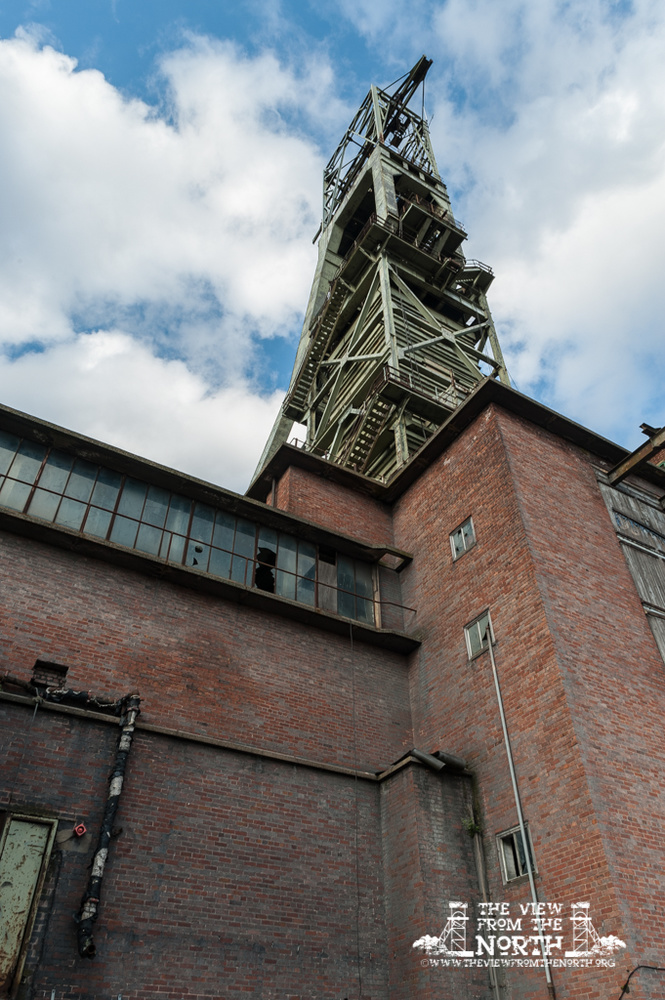 The system was installed at a few more collieries up to the 1930s, but did not enjoy widespread use. It took the reconstruction programme of the NCB in the 1950s and 1960s to encourage further adoption. Clipstone was one of the first post war examples of this system, but surprisingly, here the NCB went for ground based winders, rather than the by now more usual system of winders installed in towers over the shafts. This of course, required the use of headframes, and the ones at Clipstone use pulley wheels or 'sheaves' located one above the other, designed specifically for Koepe winding, rather than the more normal way of sheaves next to each other. The winder house contained the two electrically driven Koepe winders, and two motor generator sets to convert the public AC supply to DC. This configuration pretty much remained as this until closure in 2003.
The first British example of the Koepe system was installed at Bestwood Colliery, Nottinghamshire, in the 1880s. This did not prove successful, and was soon taken out.