ROF Wrexham 4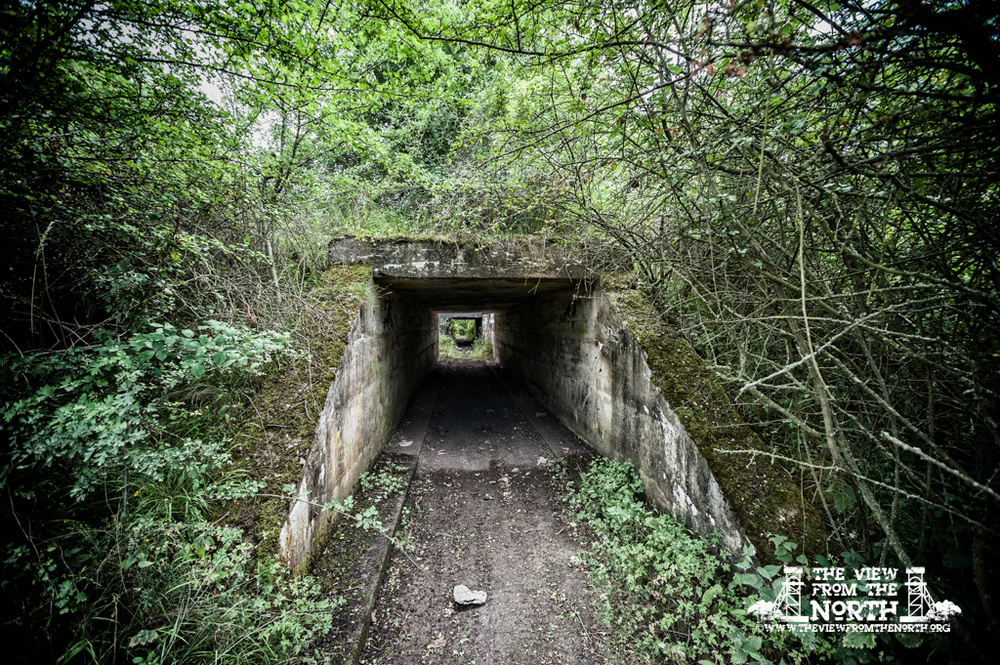 More tunnels - the height was surprisingly low, certainly not high enough for me to stand in. I'd guess it was used for the narrow gauge railway network on the site.
Comments
By Dr. Axel Ruprecht:
I'm found a series of pictures of the ROF Wrexham interesting. My wife and I were recently visiting her mother in Toronto and she was reminiscing on Christmas Day. I have been the family genealogist for over 30 years and I wrote down everything she said. She is originally from Wrexham and both she and her mother worked at the Marchwiel ordnance factory. She recalled that my father-in-law who was a Canadian spitfire pilot with the RCAF used to fly over the plant. He said he did not look like an ordnance factory from the air but every so often there was a red flag flying on the hill. She said that that was when nitroglycerin was being charged. So I found these pictures to be quite interesting. Thank you.
By richard williams:
i moved on to the housing estate in 1969 that was buit on the rof wrexham i remember playing in these building when i was young what an adventure it was now im thinking back to them days
By John davies:
Could be used in next ww lll