Dunaskin Brickworks 7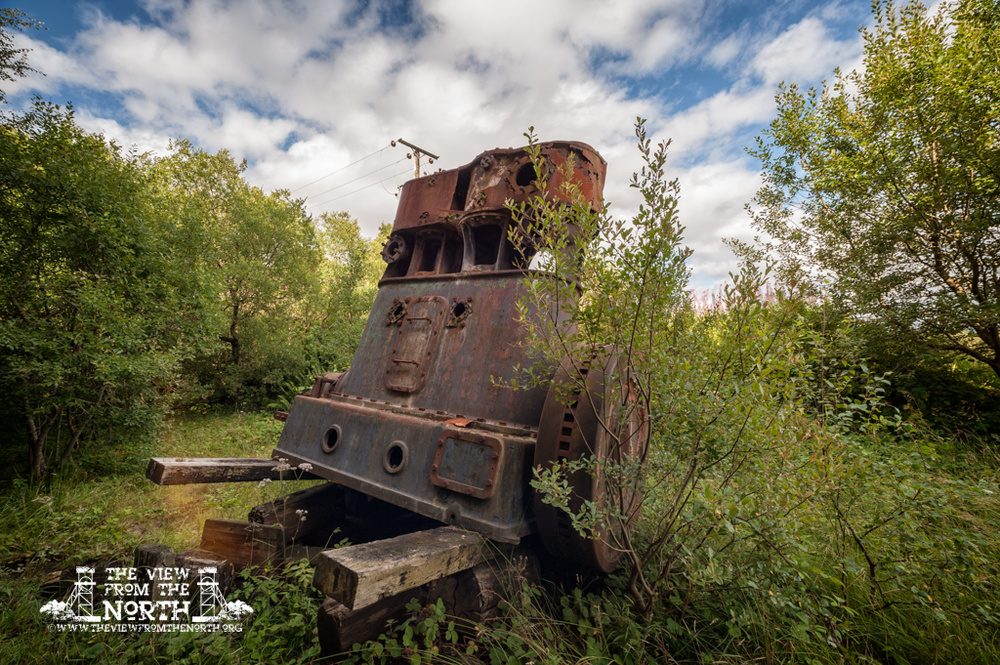 Next find was what appeared to be the remains of an engine, at first I thought it was a compound steam engine, but then thought it might be a diesel, need to have another look when I go back. Unfortunately, the wood it was sat on looks destined for collapse in the not to distant future. The basement of the adjacent building was some kind of workshop.
Comments
By Chris Hodrien:
This is a Howden compound enclosed high speed steam engine. A similar one is on show at the Scottish Mining Museum, Newtongrange. Regards, Chris Hodrien, Technical Adviser, Internat. Stationary Steam Engine Soc (ISSES)
By Keith Miller:
Returned for a second wander around Dunaskin yesterday...great site in many ways and quite sad that it's falling to bits and getting overgrown. the old Howden steam engine is still sitting there. The old building which it sits beside had been securely closed off but one of the main doots is now lying flat and easy access. Some parlous and dangerous sections inside, I suppose, but interesting. I wish I could get a clesar diagramatic layout of the site as there are so many buildings and features that it's hard to get a clear understanding of the production process.... Did the 2 chimneys produce heat for the 2 kilns separately? Were they both fuelled from the upper pug mill? How was the heat driven through the kilns? etc. (I had wrongly assumed that the old Howden was a compressor or drive engine to blow hot air through the kilns haha!) Anyone point me to a substantive account of how the works actually functioned?